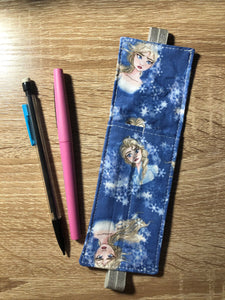 Handmade pen holder bookmark! 
The elastic holds your page, and your pens sit right on top of your book. 
These are all ready to ship. If purchased with items that are made to order however, they'll ship with those items. If you would like them shipped immediately, order separately please.