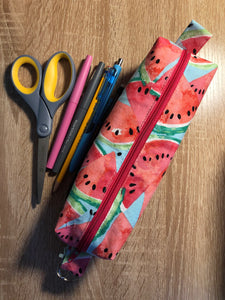 One of a kind, handmade pencil pouch! 
These babies will hold quite a lot of supplies! They also have a clip if you want to attach them to your bag! 

These are all ready to ship. If purchased with items that are made to order however, they'll ship with those items. If you would like them shipped immediately, order separately please.